I was just cogitating this Early morning thinking about what to offer to my readers online when a writing inspiration comes in. And i asked myself via my mediations," who am i"? , am a blogger for sure i answered . and another question came in " what am i doing online ?" and i answered am blogging online and finally i heard a voice from my meditation " Do you really think everybody knows a blog Definition? what it means by blogging? or how to start a blog? i was perplex for some time and later i replied with the bold answer "NO" but even before then i already got the topic of the day.
Am Sure you can learn successful Blogging secrets through me, am also sure you can learn how to make money online with the help of my updates why not leave your email behind let me show you how.
To all the future bloggers i bid you happy morning: Have you been pondering and cogitating on the word "Blog definition" probably because you hear your school mates or online friends pronounce the word blog and blogging everyday? in this article am going to explain blog definition and example so you can get clear understanding on the word blog and blogging.
Visiting this page means you aren't a blogger or you are a blogger looking for what to write for your audience and you only want to use this page as a guide to your writing but this article is mainly dedicated to the non bloggers who will become the greatest bloggers of tomorrow, who really want to know what it means by blogging before venturing into the journey of blogging.
Before i give you the indept meaning and a blog definition let's see the definitions from some other sources:
Having gone through the definition of a blog by other author let's see what a blog means according to Kennedy Prosper
Blog Definition According to Kennedy Prosper
With all sincerity you have probably read blogs more than once and you actually reading one right now.
A blog is a Diary or a Journal that's usually own and maintained by one person whom we call a blogger I.e the person who manage and maintain a blog is called a blogger.
Blogs are usually updated frequently! it could be monthly, daily or even weekly based on the bloggers specs. a blog can be private but they are mostly published on the internet to reach a very wide range of audience world wide.
Blog usually Consists of certain topics which is called blogging Niche: E.g http://blogsng.com is a blog that contain topics about how to create and manage a successful blog and how to become a blogger specifically at the same time we have the multi-niche blog which is a blog that talks about every aspect.
Without blog posts which are the roots of every blog then a blog seize to exist. every successful blog on the internet consists of blog posts with various headlines.
A Blog usually have lot's visitors because of the many posts published on them as they will keep driving traffic (blog audience) from social medias, Search engines and other sources.
Therefore in a more simple blog definition, I will say a blog is a channel or a medium through which you can share your thoughts and ideas online as a blogger
A Blog Structure:
The Structure of every blog varies from one blogger to the other because in blogging there are many themes and designs that can restructure your blog, but even with that there are still some static features that made up a blog. some of this features are: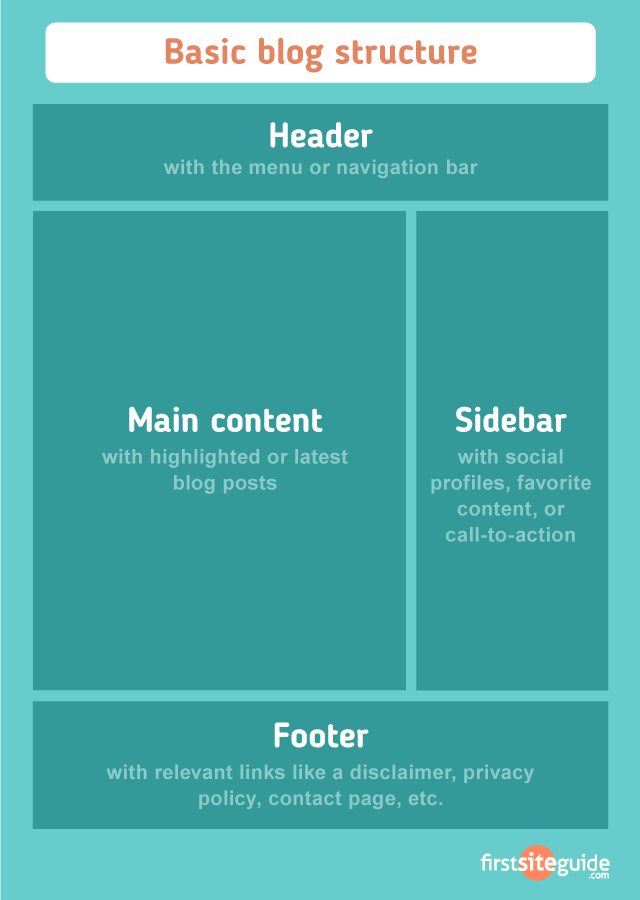 The Blog Header with a navigation Menu
The main Area which consists of the blogs Latest posts
The sidebar with the social media profile, Call to action button and others
The footer with relevant links like privacy policy page, contact us page, about us page, Disclaimer etc.
All of the above structures are meant for easy navigation round your blog.
Why Do People Blog
To express Themselves via their write ups
to share news and regular updates around the internet
To make money Online

To Create Fame and popularity

To gain Knowledge
To help the less privileged
To improve writing Skills and etc
Difference Between a Blog and a Website
Majority of new bloggers still ponder if there is any difference between a blog and a website.
A blog Need regular update: just like i have mentioned earlier that a blog should be updated either daily , weekly or monthly based on the blogger in charge of the blog.
In a blog , Readers get chances to drop comment and also share their own views:
The structure and usual looks of a blog is usually differ from that of a website: a blog consist of regular updates mainly on the homepage , the contact us link and other pages right on the footer or sidebar.
On the other hand a website Usually consist of a static page which don't change even at the next visit .Yet it has the potential of offering something new on daily , weekly or monthly basis. A website don't have latest post displayed on the homepage like a blog.
Though a blog and a website is similar but they have some differences as they also have some uniqueness.
Website and Blog Definition and example
From the above inscriptions it's certain you have learnt blog definition and the meaning of a website.
A good example of a blog is Blogsng.Com while a good example of a website is Ngadverts.com
What is Blogging:
Blogging is simply the Skills that a blogger needs to run, manage and control a blog. Some of this skills include how to write a blog post worth reading, how to create a professional website/blog ,SEO skills, analytics skills, Social media Skills and others.
CONCLUSION: Now that you have learnt blog Definition and the meaning of a website am sure you can now tell others about what it means by a blog and the difference between a blog and a website. Can you now identify a website and a blog? if not take this tip: Any url you visit online and you see latest posts displayed on the homepage then we say it's a blog but if you visit any url without the latest posts on the homepage I.e if it has other structures aside the latest posts on the homepage then we call it a website.
Am delighted you find some time to read through my article on blog definition and example,
If You find this article useful Please Comment, and Share this article using the below share button and don't forget to subscribe for my next update.